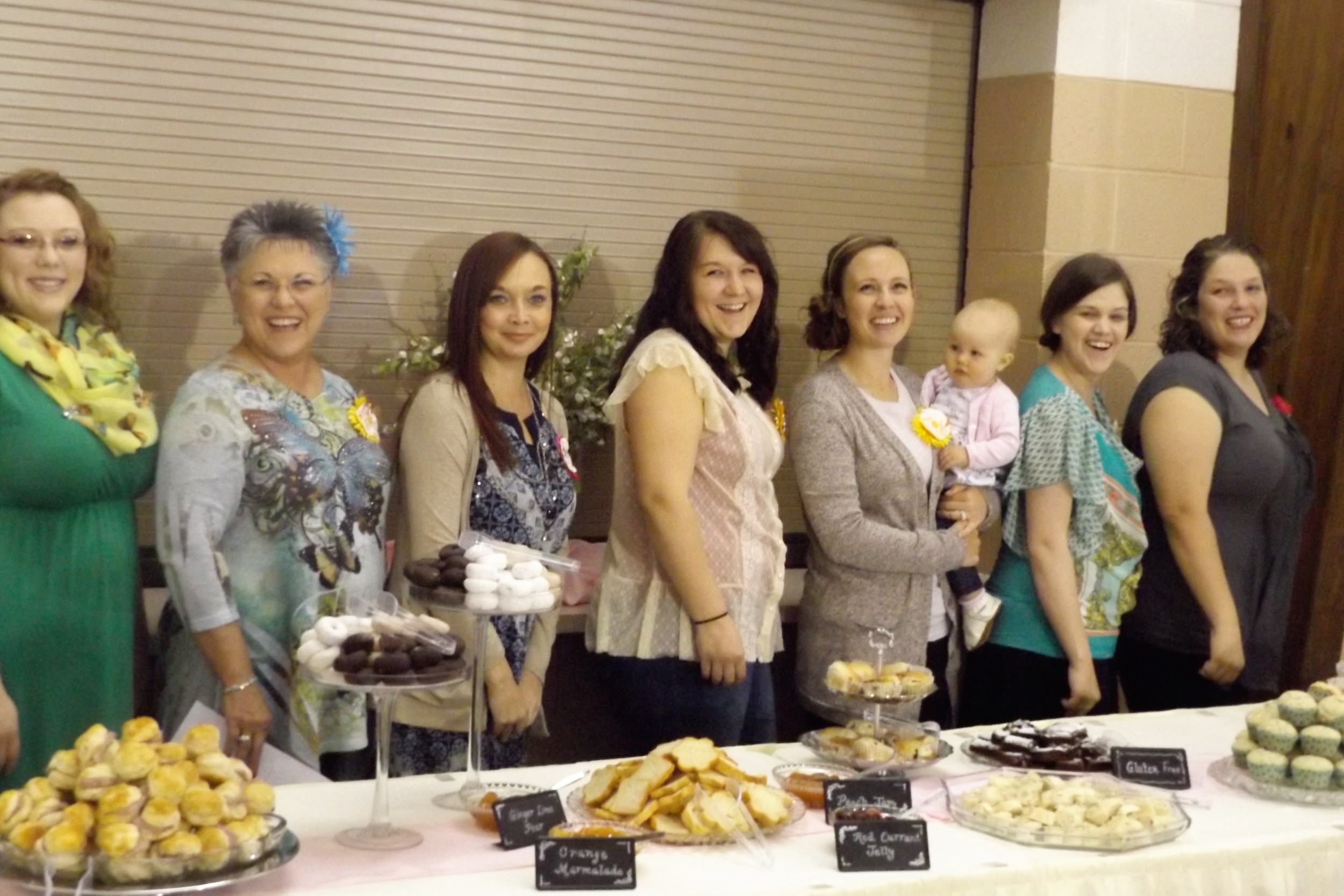 I originally started this post to give a recap and report of the two events from this weekend. As I was writing, though, my reflections took a different turn. I could share some details from the events - like the testimonies the speakers shared, how encouraging the "cardboard testimony" was, how much money was raised for missions at the pancake breakfast, or how great the music was throughout the weekend - because all of those things are so very true.
But, after such an exciting weekend here at South Harriman (with the "Tea & Testimony" event for ladies on Saturday and the "Men's Day" services on Sunday), I feel that it is more important to take a moment to share my reflections than to give a report. I do so with the hope that these reflections encourage you as we begin another work week.
I am always joyfully amazed when I look at the rich diversity of talents that the members of our Church Family display. What is even more impressive is the harmony that is so often achieved in the midst of such diversity. It is easy for us to walk into a service or event and have an enjoyable time and be blessed by the message, the fellowship, the music, or so much more. I would suggest, though, that it is even more of a blessing to see the prayer, the thought, the care, the time, the effort, and the skill spent by so many to produce events designed to be a blessing to the Church Family and to our community.
Know that when you walk into a South Harriman event, members of your family in Christ have prayed over it, thought it through, and worked hard to ensure that the it is a blessing and refreshing experience for all. We all share our talents whether they be decorating, cooking, sharing, making music, or picking things up and putting them down in other places.
I don't write this message to single out individuals as specially exalted, but to share with you the picture that I get to see from behind the scenes.
I want you to see, through my eyes, the joy of the Body of Christ moving in unity in order to serve and uplift those around them. So, the next time you come to attend an event, bake a casserole for a shared meal, or work behind the scenes of an event, please take a step back and look at the bigger scene unfolding. It is greater than a meal or good music or laughter. It is the scene your brothers and sisters in Christ serving one another, enjoying one another, and having the smallest of foretastes of the joy that awaits us in Heaven.
(One final note: our "Men's Day" Speaker, Mark Lewis, spoke about the joy of those in Christ that was a pain to him as he was lost in sin. Remember, joyfulness is a constant theme in God's word. We will have troubles, but our joy that extends from our security in the love and protection of Christ should set us apart from the rest of the world. Go this week and share your joy with those in need - your troubles are small, and our joy is great because we have each other, and we have a risen and loving Savior.)
- Josh Lynn
P.S.
Click Here for Mark Lewis's Website (Men's Day Speaker)
Click Here for Leah Heffner's Encouraging Website (Tea & Testimony Speaker)
Click Here to hear more of Jennifer Bast's Music (Tea & Testimony Worship Leader)